Cakes that are bespoke and personal to the recipient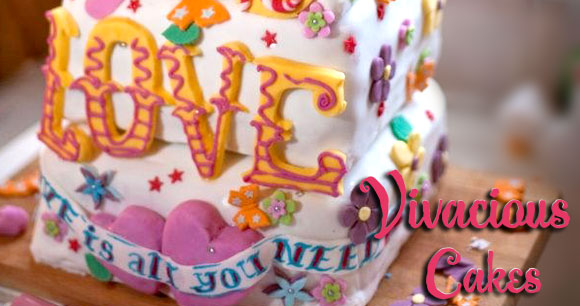 Vivacious Cakes was created by me in 2013, from making cakes for friends and family over the years and word of mouth and orders starting to spread, the passion grew to become a successful business.
The concept, having had a personal consultation with you the customer, is to produce cakes that are bespoke and personal to the recipient – using colour, vivacity and attention to detail, we want to offer something original and stunning so you can open the box and think wow! If it's simple and chic or flamboyant and lively – all ideas are wonderful, because they are yours, and no cake order is too large!
Cakes are made to order for any occasion - whether for a birth, a birthday, a wedding, to say thank you or 'just because' - every cake is decorated to your specifications, therefore, every order is unique and a celebration in itself! If you are not sure what you would like please feel free to get in touch and I can help you with some ideas.
All of the cakes and decorations are hand made to order, using free range eggs and quality ingredients for delicious and amiable cakes. No additives, preservatives or cake mixes are used. 
As all Vivacious cakes are baked and decorated fresh to order we ideally require a minimum of 2/3 days to prepare your order before the day of delivery/collection. However, we all leave things to the last minute so please feel free to call us with a last minute order and we will we try our best to accommodate you :)
You can find further information on the FAQ page and lots of pictures in the Gallery, and I very much look forward to hearing from you soon...
Kirsty x
Owner
Vivacious Cakes